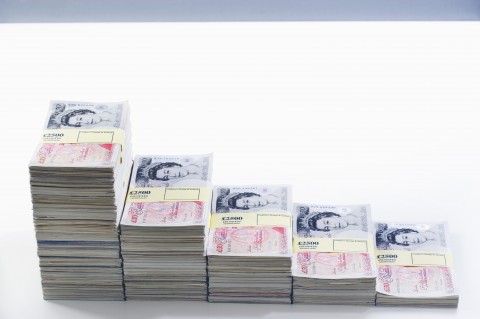 In the rental market, good news for landlords can often be concerning news for tenants. Even though there are times when everyone is on the same page when it comes to progress being made in the property market, it is fair to say that landlords enjoy rent increases more than tenants.
In the year between November 2017 and November 2018, rents in the private rental sector in the United Kingdom increased by 0.97% This is very similar to the growth experienced between November 2016 and November 2017, so there is a fair level of consistency in this matter. It is therefore unsurprising to learn that many experts are tipping this level of growth to continue, even though the threat of Brexit is likely to impact on the country.
It is important to point out that even though rents have increased in the United Kingdom, they have not increased at a uniform rate across the country. The overall growth rate in rents has been attributed to regional hubs as opposed to the market performing as a single entity.
It shouldn't be a surprise to learn that the north of the country has been performing the strongest in this field. Leeds has experience growth of 2.54%, the Midlands are well represented with Birmingham experiencing growth of 2.05% and then Manchester is ranked in third place, boasting growth of 1.91%.
One of the most common reasons cited for this increase in regional hubs is an exodus of people aged between 25 and 35 leaving London to find more affordable living costs. There has also been considerable focus placed on major entities and institutions like the BBC and TalkTalk developing a greater presence in Manchester.
Of course, not everyone is looking for city centre living. There is a great deal to be said for living close enough to a major city to enjoy a comfortable commute and to socialise when the mood takes you, but also being far enough away that you can enjoy quiet home life. In this regard, it is fair to say that Stockport can offer the best of both worlds when it comes to finding a suitable home.
The town centre area of Stockport is rapidly evolving and there is plenty to see and do if you are looking for dining and drinking options. Manchester is a short bus or train journey but with plenty on your doorstep, many people appreciate Stockport for what it has to offer, not just what it is close to.
As Stockport property specialists, we want to ensure you stay in touch with the latest property news. If you are looking for assistance in this area, give Spencer Harvey a call on 0161 480 8888 or send us an email at info@spencerharvey.co.uk. For a free valuation please visit: https://www.spencerharvey.co.uk/valuation-enquiry.html
---
---