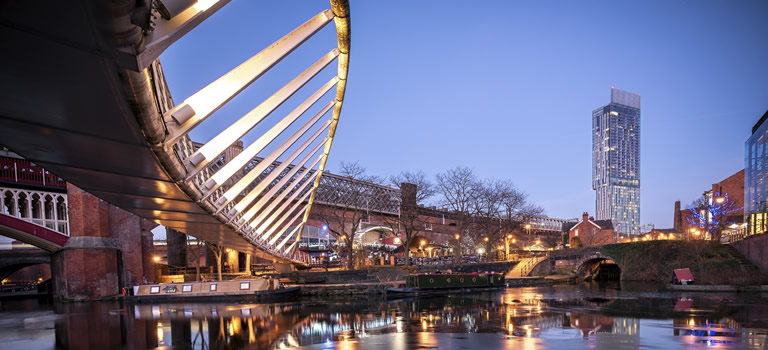 If you are looking to rent in Stockport, South Manchester or Manchester City Centre, make your life easier by working with Spencer Harvey. As specialist and experienced estate and letting agents in the local area, we aim to provide you with a wide range of benefits that will ensure you can feel right at home in any of our properties.
Call now on 0161 480 8888
We offer an extensive selection of properties in Stockport, South Manchester and Cheshire
The fact that we have a large portfolio of properties in and around Stockport, South Manchester and Cheshire means that we are confident we can help you find your ideal home. We can take the time to understand what you are looking for and then narrow down your search, saving you time and allowing you to find the right home faster.
We are available when you need us
We know that people lead busy lives these days, and if you need a local estate and letting agent that is there when you need them, we can help. We provide longer opening hours and our properties can be found online 24 hours a day, 7 days a week. Whenever you are free to look for a new home, we are on hand to help you out.
We can be flexible in arranging viewing times, so if a particular time is of benefit to you, please get in touch.
We use traditional and modern techniques to give you the best service
At Spencer Harvey's, we are pleased to say that the experience and expertise we have developed over the years is still part of the service we offer to clients. We believe that the lessons we have learned still have a big role to play in helping you find the ideal home to rent in Stockport, South Manchester and Cheshire.
However, we have also moved with the times. Our property portfolio can be found online and when it comes to communicating, we can converse with you in the most effective manner. If you need emails or text updates, we will ensure you get the message in the most appropriate manner.
We tell you what you need to know
We know the local area and if you want to find the right property, deal with the local property experts. If you are focused on school catchment areas, transport and road links, shopping facilities, amenities or nightlife options, we can help you find the areas that are ideal for you. No matter what is important to you in finding the right rental accommodation, we will help you find it.
We are there for you 24/7
Renting a property can be a daunting prospect and many of our clients are pleased to know that if they need any help, we are only a phone-call away. We provide a 24/7 property management service so if you need assistance with your rented property, call on us and we will help you out. For all out of hours maintenance
Our office opening hours are Monday to Friday 9.00am till 5.30pm and Saturdays from 9.00am till 4.00pm. Please note we are closed on Sundays and bank holidays.
For all out of hours' non-emergency maintenance queries, please visit https://spencerharvey.fixflo.com * Please ensure you complete the report as thoroughly as possible with a full description and photographs of the repair (where possible). In a lot of cases the repair portal will be able to walk you through fixing a wide range of maintenance queries.
If you have an emergency outside of our normal business hours, we hope the information below will be of use. If a tradesman is called out to a job that isn't deemed an emergency that could have been attended to during our business hours, you will be liable for part of, or the entire invoice.
Examples of emergency situations:
Loss of heating during a prolonged holiday period (more than two days)
Water and or gas leaks / Loss of power
Examples of non-emergencies:
Appliance failure / Dripping tap(s)
Broken furniture/TV aerial not working
Gas leak emergencies: If you smell gas, please immediately contact the gas emergency service line on 0800 111 999.*
Plumbing emergencies: If your property has a water leak, you must turn off your water supply via the stop tap. This is usually located under your sink, in apartments, out in the main stairwell (usually in a cupboard). It is always advisable to familiarise yourself with the location of your stop tap on moving into the dwelling. If you have a burst pipe and you can't turn off the water, then please contact your water supplier immediately. This is usually United Utilities in the North West 0345 672 3723*
Water leaking into your property: In the event of a serious leak from an adjoining property, you must make every attempt to contact the householder, ensuring that they attend to the leak promptly by turning off the water supply if necessary. If a property is vacant, or the householder is refusing to take action, contact your local environment and consumer services – they can force entry if deemed necessary and or turn off the water supply.*
Loss of power: If your property has a loss of electricity supply, firstly check all fuses/circuit breakers to make sure they are operational, check with your neighbours to see if they have the same problem and check the national grid website to see if there is a reported outage.
Break-in's: If you suffer a break-in that has resulted to damage of the external doors and or windows, please immediately report the incident to the police and ourselves. Please make sure you obtain a crime reference number from the police, as failure to do so may prevent you or your landlord from making an insurance claim. It is your responsibility to make the property is secure by using a reputable tradesman, if the damage is the responsibility of our landlord we will reimburse you on production of an original contracts invoice, however, please check your tenancy agreement for your legal obligations. If your property is broken into during our normal working hours, please contact us immediately by calling 0161 480 8888 opt 2.
We are regulated
Confidence is crucial in finding the right home to rent and at Spencer Harvey; we want to ensure you feel as confident as you can. We are very pleased to say that we are fully trained, regulated and that we are members of the following bodies:
National Association of residential letting agents (ARLA)
National Association of estate agents (NAEA)
The Property ombudsman (TPO)
Tenancy Deposit Scheme (TDS)
When it comes to finding the right estate agent that ensures you can enjoy your rented accommodation, make sure you call on Spencer Harvey.
*Information correct at the time of publishing (February 2017)
---