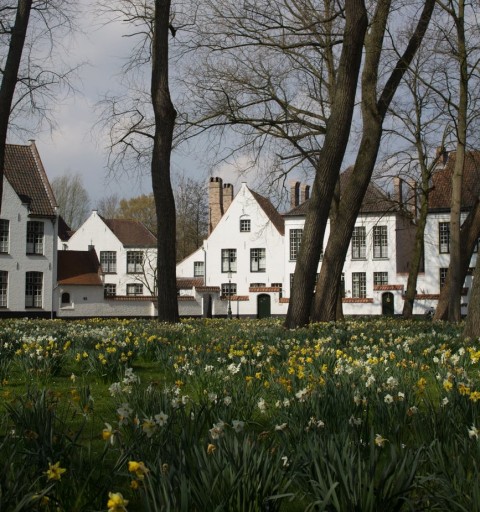 It may not feel like it, but spring is on the way. This is a fantastic time of year to make changes, and to press forward with ideas and ambitions. The start of the New Year is filled with resolutions and optimism, but it is also a cold and depressing time of year. You can see why many people wait a few months before springing into life!
The same can be said for the property market. While there is confidence and optimism in the property market for 2020, there is hope that spring will see the market move forward. There are buyers, but there is a need for more properties to be placed on the market. Any vendors who want to sell their home should take confidence from the demand for property.
Selling this spring is possible for Stockport vendors
Lauren Scott is the President of NAEA Propertymark and she said; "With housing market activity on the rise during February and March, it's important to take every step to make your property stand out above the competition. If you are looking to sell your home this spring, turn to your local NAEA Propertymark estate agent who will be able to offer you further guidance on how to maximise the chances of a spring sale."
Some of the key things to remember when preparing and presenting your home for a spring sale include:
You must make a positive first impression, and this includes your garden area
Take the opportunity to carry out a spring clean of your home, and declutter the property
Focus on your kitchen and bathroom
Allow as much natural light to flood into your home as you can
Minimise the personal belongings and your own influence on the property
Choose seasonal flowers to add a fresh and vibrant zest to the property
Rely on a local specialist to sell your home
These tips are fairly general, and are a great starting point for anyone selling their home. However, when you sell your home, you need to focus on the local market. We are pleased to say we have helped many Stockport vendors sell their home, and this is because we assist them connecting with local buyers.
If you are keen to make the most of the increased level of buyer interest this spring, now is the time to prepare your home for a sale. We can offer a property valuation that helps you enter the market in a confident mood, and we will do everything we can to ensure you connect with likely buyers.
With convenient transport links to the centre of Manchester, and significant developments taking place, Stockport is the ideal place to buy, live or invest. As Stockport property specialists, we want to ensure you stay in touch with the latest property news. If you are looking for assistance in this area, give Spencer Harvey a call on 0161 480 8888 or send us an email at info@spencerharvey.co.uk. For a free valuation please visit: https://www.spencerharvey.co.uk/valuation-enquiry.html
---
---