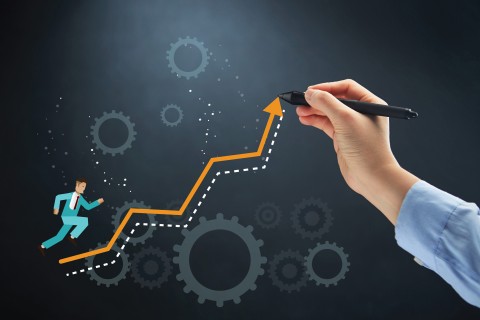 Although there are many reasons to invest in property, enjoying a strong return on your money is always a smart idea. This is why it is pleasing to see Stockport being listed amongst the best UK areas for property investors.
The LendInvest report for 2019 sees Stockport rise 18 places on its place in the June of 2018 report, which indicates that this is a town on the up. The rental price growth in Stockport has been listed as 3.18% and the rental yield for Stockport has been stated as 3.75%.
While it is important that landlords consider rental yields and focus on bringing in monthly income, there is also a lot to be said for taking a long-term approach. For many people, property investment is such a smart choice because it offers a long-term benefit. Historically, property prices rise, and a lot of people feel confident about investing in bricks and mortar.
Capital gain return mean Stockport has a lot to offer
Therefore, there is a great deal to be said for investors and landlords to consider the capital gain available in an area, and this is also an area where Stockport ranks highly. In fact, in the Top 10 UK areas for capital gains, Stockport was listed fourth with a capital gain of 6.34%. Only Coventry, Sutton and Canterbury, which topped the list with a return of 7.83%, scored higher, and there should be a lot of praise passed on to the people who have led so much change in Stockport of late.
Manchester helps Stockport rank well but it isn't the sole reason for local success
One online business portal tried to explain Stockport's high rankings as an offshoot of the amount of development work that has taken place in Manchester in recent times. If that was the case, surely there would be many Greater Manchester towns battling for contention in these lists. There is no denying that a close proximity to Manchester aids Stockport but if that was the only factor involved, plenty of neighbouring towns would also be listed as fantastic investment locations.
Therefore, it should be realised that Stockport has a lot to offer on its own accord, and this will only continue to grow and flourish in the years to come. There are significant developments taking place in Stockport, with the town centre changing beyond all recognition. By all means, enjoy life in Stockport because Manchester is practically on your doorstep but don't forget that there is a thriving community much closer to home!
As Stockport property specialists, we want to ensure you stay in touch with the latest property news. If you are looking for assistance in this area, give Spencer Harvey a call on 0161 480 8888 or send us an email at info@spencerharvey.co.uk. For a free valuation please visit: https://www.spencerharvey.co.uk/valuation-enquiry.html
---
---