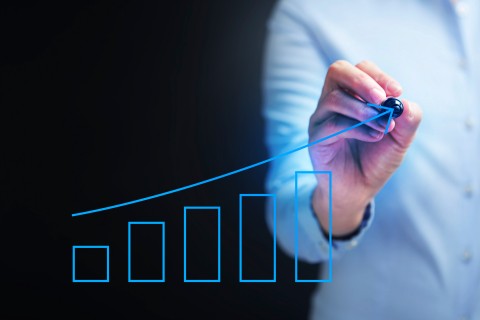 In information provided by HM Land Registry, it appears that property prices in Manchester are rising at a rate three times the national average. If you are a property owner in Manchester, this news will be hugely positive, giving you confidence about the future. These are difficult times for many people with respect to the property market and this is shown by the fortunes in London.
For many years, property prices in London grew at a fast rate, with many homeowners expecting to make a tidy profit on their home. However, at the start of 2019, London property prices are being classed as being in a slump and the confidence in the capital has diminished. It is not as though anyone should take any joy or glee out of the misfortune of others, but it should serve as a reminder that property market trends are often just that, trends, and they won't go on forever.
According to the HM Land Registry figures, the average price of property in Manchester, as of October 2018, stood at £183,354. The October 2017 figure stood at £171,477 which meant that there was an increase of £11,877 across the year, which relates to an increase of 6.9%.
Stockport property prices rising
In Stockport, the figures provided by HM Land Registry suggest that the year-on-year increase was 7.9%. This won't be a surprise to anyone who has watched the Stockport property market closely in recent times. There have been many developments in the town and the face of Stockport has changed considerably. While there will be some people who say that the area hasn't changed for the better, most people would state that these changes have been a long time coming and it is great to feel a sense of optimism in the local area.
Capitalise on the current market status
If you are looking to buy a property in the area, or you are a current homeowner looking to capitalise on the increase in property prices, we can help. At Spencer Harvey, we aim to be property market specialists you can trust and we offer support and guidance in the local Stockport area. This is our area and we like to think that we know a thing or two about Stockport homes.
If you want to learn more about what Stockport has to offer, or you want to find out how we can help you, get in touch and we will be more than happy to assist you.
As Stockport property specialists, we want to ensure you stay in touch with the latest property news. If you are looking for assistance in this area, give Spencer Harvey a call on 0161 480 8888 or send us an email at info@spencerharvey.co.uk. For a free valuation please visit: https://www.spencerharvey.co.uk/valuation-enquiry.html
---
---