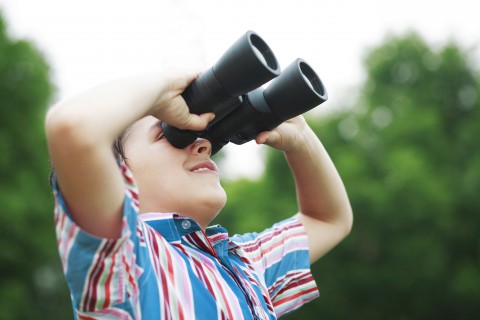 If you are the sort of person who wants to keep up with the Jones' and you need to know how you are doing compared to your neighbours, you are not alone. There is a lot to be said for knowing how much your home is worth for personal reasons, but you should also keep tabs on what prices in your local area are selling for.
If you intend on selling your home soon, it is helpful to know the latest asking prices, average prices and current prices. If you list your home at a price much higher than the average price, you're not going to generate much interest in your property. If you list your home at a price much lower than the average price, you will get a lot of interest in your home, but you will lose out on money.
Price your home properly with respect to the local market
Even if you aren't planning on selling your home soon, it is good to know how your home compares with your neighbours. Therefore, there is a lot to be said for being a "nosey neighbour" and it seems as though Zoopla has spent some time analysing the way people use its estimates tool. The online property portal has released figures which detail how often people used their estimates tool to generate a valuation on a neighbours property in 2018.
It was found that Milton Keynes was the area where people were most likely to check up on the house price of their neighbours with Reading coming in second. The findings suggest that the south of the country features nosier neighbours but Stockport made it into the Top 10! Yes, the only North West representative in the Top 10 list of nosey neighbours was Stockport, with Zoopla listing the average price in the town as £266,979 for 2018.
Annabel Dixon is a spokeswoman for Zoopla and she said; "Whether Brits are plotting their next move, or simply curious, it's fascinating to see the stark contrasts in nosey behaviour from town to town."
Make an informed decision when moving in the property market
There is no denying that it is important to make informed decisions in the property market. No matter how great your home is, the local market will influence and impact on the price that a home can be sold for. Vendors need to ensure that their home is priced properly and at Spencer Harvey, we take pride in the fact that Stockport has been deemed as an area where people are nosey about their neighbours' homes.
As Stockport property specialists, we want to ensure you stay in touch with the latest property news. If you are looking for assistance in this area, give Spencer Harvey a call on 0161 480 8888 or send us an email at info@spencerharvey.co.uk. For a free valuation please visit: https://www.spencerharvey.co.uk/valuation-enquiry.html
---
---