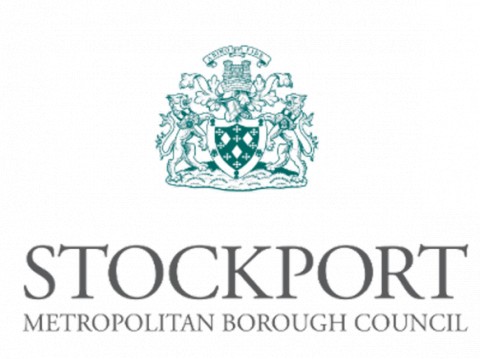 While commercial desire and demand drive a lot of property development, in areas like Stockport, council involvement is crucial. Thankfully, this is an area where Stockport performs well. Many parts of Greater Manchester look with envy at Stockport, and if you're looking for a local council that drives change and creates optimism, Stockport Council is well regarded.
An example of this is the decision taken in June 2019 to create the Mayoral Development Corporation, the MDC. The MDC has many aims, but delivering up to 3,000 new homes in Stockport is integral. There is a need for new property in town, and a lot of people hope that these plans come to fruition soon.
Of course, a lot of work is being carried out in Stockport. There is the Stockport Interchange, the Stockport Interchange and the Town Centre West project. It is likely the town will change considerably before too long.
Change is coming in Stockport
Caroline Simpson is the Corporate Director for Stockport Council, and she intimates a positive and buoyant feeling regarding developments across the property market in town. Speaking to Insider Media, she said; "We are about to announce occupations in Stockport Exchange phase three – at least six months prior to practical completion – and we've got a lot of interest. The market is there and there's evidence of deals; it's not just the grade A space either."
There are many parts of Greater Manchester battling for attention, but it seems as though the local council is confident about coming out on top. Simpson also said; "Legislation for the Stockport mayoral development corporation has been laid and we're about to consult on the strategic regeneration framework for Town Centre West. We want it to be Greater Manchester's newest, coolest and greenest urban neighbourhood. These show delivery is capable – we're a town with ambition and civil leadership. It's evidence of collaboration between the public and private sector."
There is a lot to take on board with these changes
Simpson noted there is an issue with visibility, but it is important to not shy away from these challenges. Simpson said; "It remains a challenge. Construction costs are the same if you're building in a city centre or in Stockport so we're trying to de-risk and offset that, and we're certainly starting to see some movement. Values are rising and the rents at the second phase of Stockport Exchange were the highest achieved in town. We're expecting the same in phase three. We're moving in the right direction."
With convenient transport links to the centre of Manchester, and significant developments taking place, Stockport is the ideal place to buy, live or invest. As Stockport property specialists, we want to ensure you stay in touch with the latest property news. If you are looking for assistance in this area, give Spencer Harvey a call on 0161 480 8888 or send us an email at info@spencerharvey.co.uk. For a free valuation please visit: https://www.spencerharvey.co.uk/valuation-enquiry.html
---
---