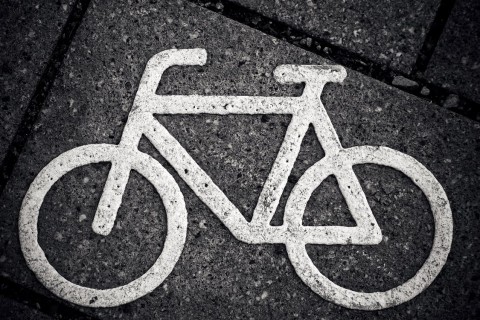 If someone asked you to think of something cool and green, you may think of a cucumber, an apple ice lolly or even the Incredible Hulk in a nightclub. However, it may be that Stockport is the next big thing you consider when you hear the words cool and green mentioned together.
This is because plans unveiled for Stockport Town Centre West look to transform the area into a forward-thinking destination. The phrase "coolest, greenest new urban village" has been used for the plans which could welcome up to 3,500 new homes.
People want to live in forward-thinking areas
More importantly, the area, tipped to consist of five zones, will be constructed for modern life. There will be public spaces, walking and cycle routes, digital infrastructure improvements and even improved greener transport options.
These are changes people are keen to see in the modern era, and Stockport leads the way, thanks to the Mayoral Development Corporation.
Council leader Elise Wilson knows there is a need to bring a variety of new homes to Stockport. She spoke to the media, saying; "The momentum we've already generated provides the ideal platform for the long-term regeneration of Town Centre West as Greater Manchester's newest, coolest and greenest new urban village. I hope local people, businesses, and stakeholders will be as excited as we are about these proposals and engage with the consultation so that it becomes a collective vision and ambition that we all share".
There is sizable support for Stockport's development
While councillors and political people are keen to publicly show support for anything which creates publicity, there is a feeling that something positive is happening in Stockport. The range of people issuing support or backing development plans is heartening.
Andy Burnham, the Mayor of Greater Manchester, has long supported Stockport utilising the Town Centre Challenge initiative. He said; "My commitment to a low carbon future, building on brownfield sites, and ensuring Greater Manchester's town centres are able to fulfil their potential is very close to my heart. I'm very encouraged by Stockport's response to the Town Centre Challenge and I'm happy to use my powers to create Greater Manchester's first Mayoral Development Corporation. This will lead the regeneration of the Town Centre West area in a way which is consistent with my strategy for a truly integrated public transport system, along with enhanced cycling and walking links, that support sustainable urban living."
There is a lot to be said for Stockport being a pioneer in the Mayoral Development corporation, and there are many reasons to be optimistic about the Stockport property market.
With convenient transport links to the centre of Manchester, and significant developments taking place, Stockport is the ideal place to buy, live or invest. As Stockport property specialists, we want to ensure you stay in touch with the latest property news. If you are looking for assistance in this area, give Spencer Harvey a call on 0161 480 8888 or send us an email at info@spencerharvey.co.uk. For a free valuation please visit: https://www.spencerharvey.co.uk/valuation-enquiry.html
---
---