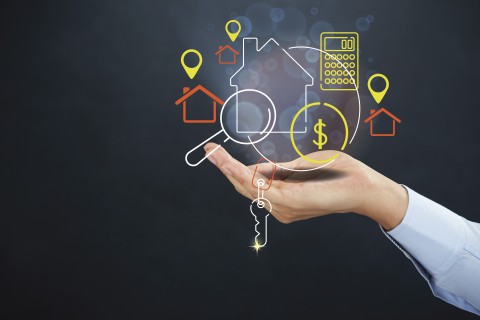 When it comes to property, and this is true for rental options as well as buying a home, the cost involved is going to be a major factor. Whether you are looking to rent or buy, you should have a budget that defines your options and helps you narrow down your choices. If you are looking to sell or let, you should have a figure in mind that you want to reach before you do business.
It doesn't need saying that finances are crucial when it comes to property transactions, but it would be wrong to say that money was the only crucial factor. There are many critical issues to consider when it comes to making a move in the property market, and this has been highlighted by a recent round-table discussion in Manchester.
This event was held at the Crusader Mill, which is in the process of being developed by Capital&Centric, or C&C as they are commonly referred to. This project will see a cotton mill transformed into a building filled with one and two-bedroom apartments and just as importantly, it has been stated that the apartments will only be made available to owner-occupiers, not property investors.
Manchester is changing
The development is located behind Piccadilly Station, in an area that is being dubbed the East Village, on the other side from the Northern Quarter. The developers are keen to create a sense of community in the development and they aim to offer communal areas while arranging meet-ups for the property owners.
The same company is also responsible for the Kampus development which is located on Aytoun Street, in the former Manchester Metropolitan University site. One talking point of this development will be the communal garden.
During the discussion, the price was cited as a hugely crucial factor, but the following factors were all cited as being crucial:
Location
Character
Affordability
It may be argued that affordability is a variation on price, but it is important that people understand the importance of location and feel at home where they stay. In major city centres, it can be easy to feel detached from your surroundings, even though there is a lot of people in the vicinity. Some of the plans provided by C&C suggests they are aware of these issues and they are looking to minimise the sense of detachment.
Find a place where you belong
With most of our work being carried out in Stockport, we understand the importance of community. We believe that this location, being so close to the heart of Manchester but offering a completely different outlook is of benefit to many people. No matter whether you are focused on location, character, affordability or price, Stockport is a destination you should consider when looking for property in Greater Manchester.
As Stockport property specialists, we want to ensure you stay in touch with the latest property news. If you are looking for assistance in this area, give Spencer Harvey a call on 0161 480 8888 or send us an email at info@spencerharvey.co.uk. For a free valuation please visit: https://www.spencerharvey.co.uk/valuation-enquiry.html
---
---