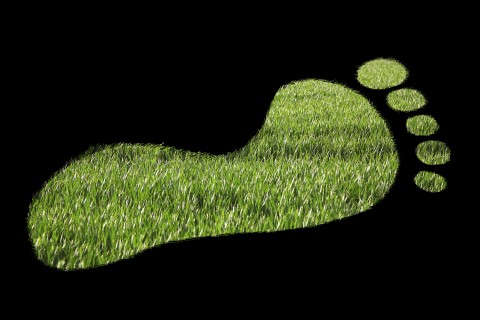 The start of a New Year sees many people make a lot of resolutions and promises to change. His is understandable as January brings a fresh slate where people can leave their bad habits behind them, moving forward with great intentions. Of course, it is perfectly natural for these positive intentions to fall by the wayside before too long but there are some people who manage to turn over a new leaf and provide themselves with a new outlook on life.
There are also organisations making big claims and plans for change in January and the Greater Manchester Combined Authority, the GMCA, is one of them. They have announced that they have a target of 2028 to achieve carbon-neutral buildings.
Green goals are important for local communities
This claim will hopefully lead to all new buildings and leading infrastructure developed in the region to hold a net-zero carbon rating by 2028. The local authority has said that reaching this landmark is essential in reaching the larger pledge of becoming a carbon-neutral city region by 2038.
Given that the World Green Building Council, the WGBC, has lobbied for a goal of net-zero status by 2030, the GMCA is looking to get ahead of the game with its announcement.
One outcome of this aim is that fracking projects will be rejected, as they cannot be classed as net-zero developments. Given the concerns over fracking and the impact on the environment, this will be hailed as a positive outcome by many in the local community.
Manchester could be a world leader in this field
The announcement has been praised by the UK Green Building Council and they believe that this step could see Manchester becoming a leader with respect to low-carbon transition in the construction sector.
The director of policy and places at the UK Green Building Council, John Alker, said; "The announcement is a typically forthright challenge to central Government, which has dragged its heels on zero-carbon buildings for most of the last decade. This is a challenge that the industry can and should embrace, leading to better buildings for both people and planet."
There is no denying that an increasing number of people are keen for environmental decisions to be at the forefront of the local community. While each individual has a lot to do to have an impact on the environment, local council authorities can achieve much more and have a larger impact on green matters.
Talk is often cheap when it comes to environmental matters, but signing up for this commitment is always a start, and hopefully, the Greater Manchester area will reap the benefits for years to come.
As Stockport property specialists, we want to ensure you stay in touch with the latest property news. If you are looking for assistance in this area, give Spencer Harvey a call on 0161 480 8888 or send us an email at info@spencerharvey.co.uk. For a free valuation please visit: https://www.spencerharvey.co.uk/valuation-enquiry.html
---
---