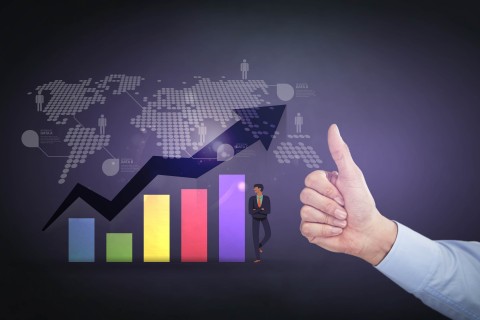 While this is a time of year when many people look back, it is also a crucial time to look forward. The end of one year is the beginning of another and when it comes to Manchester employment, things are looking up. This is positive news because rising employment drives a lot of aspects and when more people are working, there is more positivity in the housing market.
Therefore, with EY stating that Manchester employment should grow at a rate of 1.2% between this year and 2021, there is a lot to be positive about. This rate was the best rate in all of the areas surveyed by the organisation.
Many big names are now located in Manchester
It must be said that a lot of big names have moved to Manchester in recent years, and there is hope and expectations that more will follow. The BBC has been a major name in Manchester of late and ITV have also moved to the area. There has also been the news that TalkTalk has stated they are moving their headquarters to Salford and other firms who are moving to the Greater Manchester area include Moonpig, GCHQ and Amazon.
Bob Ward is the North West Senior Partner at EY and he released a statement, saying; "Manchester's success is much lauded and rightly so. That the city is once again leading the UK with comparatively strong employment and GVA figures is, of course, great news."
Focus has also been placed on the youthful outlook of the city, a major factor in the increase of the population of the area. The population has increased by 6% in the past six years, reaching a level of 572,000; with many students staying on in Manchester after they graduate from a local University. Studies show that 69% of students in Manchester continue to live in the city after graduating, which ensures that there is a sustained level of demand for rental property, and houses, in Manchester and surrounding areas.
Moving out of the heart of Manchester makes sense for many people
While the heart of Manchester has a lot to offer, many people are keen to see what else is on offer in the Greater Manchester area. Knowing that Manchester is located close by without having to live in the heart of town is appealing to many people, and therefore, Stockport is such a fantastic option for people who want the best of Manchester but with a quieter home life.
As Stockport property specialists, we want to ensure you stay in touch with the latest property news. If you are looking for assistance in this area, give Spencer Harvey a call on 0161 480 8888 or send us an email at info@spencerharvey.co.uk. For a free valuation please visit: https://www.spencerharvey.co.uk/valuation-enquiry.html
---
---