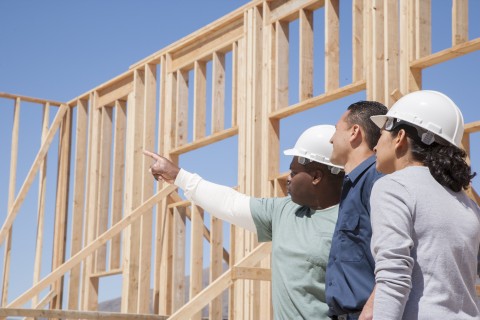 While the face of Stockport has changed considerably in recent times, most people are aware that there are sizable plans in place to make even more changes to the town. However, in a revised planning strategy, it seems as though the number of new homes that will be developed in Stockport has decreased.
Given that thousands of the homes that are not going to be developed were scheduled for green belt land, this will leave many people happy. Even though there is an obvious need for new homes in and around Stockport, the thought of developing on green belt land has left many disappointed and some angry.
There is a need for suitable land options in Stockport
If there were no other options or alternatives in and around Stockport, you could see why building on green belt land was essential. However, there are some brownfield land sites in the local area that could be developed, although a lack of suitable brownfield sites has been cited by the council as a barrier to development work. There is also major redevelopment work being undertaken in the town centre
Alex Ganotis from Stockport Council has hailed the changes to the plans and has even managed to state a belief that the removal of 8,000 homes from development is a positive move. Ganotis said; "If you compare today's situation with 2016 - we're certainly in a better position. The number of units planned for protected land has been significantly cut from 12,000 to 4,000 - and overall the number of units have been reduced. Not everyone is going to be ecstatic about the new strategy, I get that, but we have to be realistic. And, to be fair, this is a consultation - and we will welcome all feedback."
Bredbury Park provides opportunities for development
One area of particular interest with respect to planned local developments is the Bredbury Park extension. This has been classed as an economic priority for the council and the local community. There have been objections raised to these plans, mainly on traffic grounds, but it is believed that the economic impact of this development would be of considerable benefit, delivering much-needed employment units to the area.
There is also further movement on what will hopefully be the first mayoral development corporation in Manchester. If this is approved, council members will have the ability to turn underused sites into something far more effective. This will be highly useful in the pursuit of developing an urban village in the heart of Stockport.
As Stockport property specialists, we want to ensure you stay in touch with the latest property news. If you are looking for assistance in this area, give Spencer Harvey a call on 0161 480 8888 or send us an email at info@spencerharvey.co.uk. For a free valuation please visit: https://www.spencerharvey.co.uk/valuation-enquiry.html
---
---