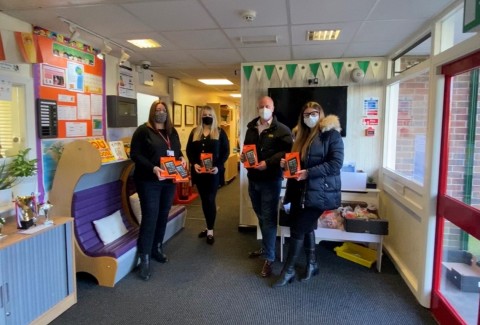 A local estate agency has donated five computer tablets for schoolchildren affected by the latest lockdown.
Spencer Harvey, based in Stockport, was compelled to help after hearing news reports that many local children do not have access to laptops or tablets.
This means they cannot easily access online lessons, which educational experts fear will hinder their potential.
Richard Hogben from Spencer Harvey, said: "We want to do something positive to help children who through no fault of their own, or their schools, may be missing out on learning.
"We've bought five new tablets to donate to Dial Park Primary School. We need to invest in our future generations, especially during this pandemic and its fallout. Just one device that gives a child a chance to keep learning during lockdown is invaluable."
James Clark, Headteacher at Dial Park Primary School said: "This period of lockdown has presented a huge challenge for schools and families alike. Community support has been central to ensuring that the most vulnerable children are supported and do not fall behind. These tablets will help support those children and we are extremely grateful to the people at Spencer Harvey for their generous donation. Thank you very much!"
---
---