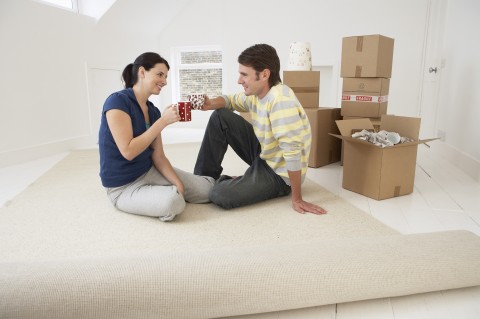 It is accepted that spring is the most popular time of year to sell your home, and there will be plenty of people gearing up towards that period. This has always been the traditional time of year for movement in the property market and of course, there are many aspects of the property market that is built on tradition.
However, it is also fair to say that the property market has changed in recent years. The emergence of the online market has transformed the way people buy and sell homes, and it has created more flexibility and fluidity in the market. You are no longer constrained by the busy times of the year or when people are expected to buy or sell their home.
Brexit looms over the property market
Mind you, this year is a bit different because a lot of people are concerned about the impact Brexit will have on the property market. This is understandable. No one knows what will happen with Brexit but there has been a lot of scare-mongering and concerns about what may happen. Therefore, it may be that some households who had hoped to buy a home next year are going to hold off.
A lot of people put faith in celebrities and personalities they know. When it comes to money and finance, it is fair to say many people turn to Martin Lewis from Money Saving Expert for guidance and advice. During a recent Facebook Live chat he was involved with, Martin Lewis was asked; "If you wanted to move house next year, would you put it off a year and wait because of the Brexit uncertainty?"
People want clarity on many matters
This is a question that many people want an answer on or at least some form of clarity. Martin responded by saying; "After March we will have more certainly with what's happening with Brexit or that Brexit isn't happening, or isn't happening in the way it is planned to happen. It wouldn't mean putting it off. The truth is I tend to believe that these sort of externalities when you try to play the market most people get it wrong so the best thing to do is look at your own circumstances."
It is important to be aware that people have their own expectations or aims in the property market. It would be wrong to say that everyone should hold off or everyone should move because the advice that is right for someone will be wrong for other people. Therefore, if you are considering moving home, you want to speak with an expert who listens to you and will offer advice based on your circumstances.
As Stockport property specialists, we want to ensure you stay in touch with the latest property news. If you are looking for assistance in this area, give Spencer Harvey a call on 0161 480 8888 or send us an email at info@spencerharvey.co.uk. For a free valuation please visit: https://www.spencerharvey.co.uk/valuation-enquiry.html
---
---