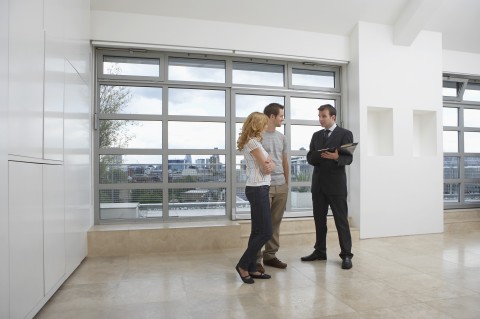 Even though many property market observers have discussed their beliefs 2020 will be a big year in the property market, there is a lot to be said for proof. Thankfully, NAEA Propertymark have provided figures which suggest house hunters have been active at the start of this year.
Their figures for January indicate an increase in buyer activity of 22%. The number of potential buyers registered per estate agent branch has increased from 313 to 382. This is the highest figure since September 2019, when there were 387 registered property buyers per estate agent branch.
There was an increase in sales agreed in January
There was also an increase in sales agreed per member branch. In December 2019, there were six sales per branch but in December, this rose to eight. If you look at the year-on-year figures, there were seven sales agreed in January 2018 and 2019, so there is improvement in this area.
While it is pleasing to see an increase in demand from buyers, and agreed sales, it is not all positive news. There was a fall in the number of properties available per branch. In December 2019, this figure was 41 and in January 2020, it was 38. There was a marginal increase in the year-on-year supply of homes from January 2019, but there is a need for more homes to be available on the market.
Mark Hayward is the Chief Executive of NAEA Propertymark and he said: "It's positive to see the New Year has brought some much-needed confidence to the market, with a significant increase in demand from house hunters following the General Election result. As the Spring Budget fast approaches, we hope to see housing as a priority for the new Chancellor. A clear strategy is needed to tackle key issues such as stamp duty costs, which needs to be addressed in its entirety to encourage more frequent moves, improve affordability and relax punitive financial tax on home movers."
Buyers are looking for homes
There is no denying there is a prominent level of demand for property. If you are considering selling your home, 2020 is likely to be the year that is right to do so. With so many buyers looking for homes, vendors can be confident there is demand for their home, and we are here to ensure you connect with the buyers.
We have a strong track record in selling homes in and around Stockport. We know what buyers are looking for, and we are pleased to say we have assisted many vendors engage buyers, and sell their home. If you are looking for guidance and support in the Stockport property market, we are here to help.
With convenient transport links to the centre of Manchester, and significant developments taking place, Stockport is the ideal place to buy, live or invest. As Stockport property specialists, we want to ensure you stay in touch with the latest property news. If you are looking for assistance in this area, give Spencer Harvey a call on 0161 480 8888 or send us an email at info@spencerharvey.co.uk. For a free valuation please visit: https://www.spencerharvey.co.uk/valuation-enquiry.html
---
---